Second Life is an online virtual world, developed and owned by the San Francisco-based firm Linden Lab and launched on June 23, 2003 – Wikipedia.
For this activity I did not meet up with any classmate, as I believed people used different username as I did myself, since I did not want to use personal information on a gaming tool.  I'm not a gamer and I did not find this tool appealing or interesting for my learning needs or teaching needs.  Maybe this is so because of the limited amount of time I had to navigate the tool and to fully understand it usage and benefits.
The tool downloading and initializing were pretty quick and easy, but finding my way around the space within the tool was very frustrating, I bumped into walls frequently, was totally unaware of how I was to walk at first.  I used my laptop to performed this task, so I thought it was just to drag my mouse to get me moving. All clicking and dragging my mouse did was turned the page/view.  I still am unable to use the fly option (which I wanted to use to get me around faster), as it is grayed out and did not allow me to gain access.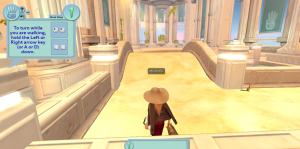 I honestly had no idea at all what to do and what are the real benefits of this tool.  I had someone saying hi in the chat room which was a bit creepy for me since they just said "hi how are you?" which followed by another communicating in another language and then disappearing from the chat room.  I guess this tool is only beneficial if you start off with a partner, so that we can actually meet up at the same time to walk through what I termed as a "amaze" together.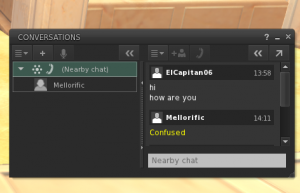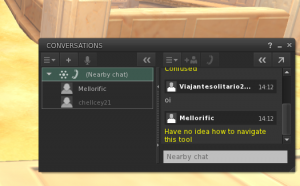 One great feature that I like about this tool was the fact that it was created in 3D, which is very appealing to children as it gives them a more real life experience.  Using second life as an alternate learning space will need to be fully mastered by me first, before I would think of introducing it to my students and/or colleagues. I will definitely visit this tool and spend quality time in learning how to navigate it and explore the ways in which it can be used to enhance and/maximize my teaching learning environment.
References
https://secondlife.com/
https://en.wikipedia.org/wiki/Second_Life